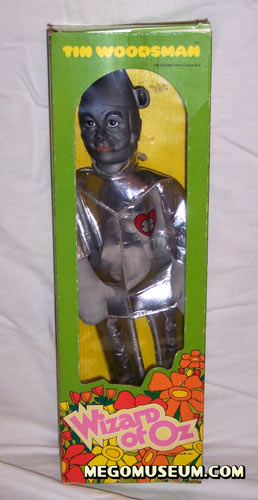 Chris Johnson provided us with more cool pics from his collection, this time with the boxed Plush Wizard of Oz characters, something you don't see every day.
Todd shows off this awesome portrait of the Mego Catwoman as rendered by his very talented brother.
And what would CatWoman be without the Bat? Lonely, that's what! Dane has made an impressive Batman Year One using parts from the Mego Community and some talent as well.

Stay Tuned to this Blog tomorrow for a new, never before seen Mego Prototype.