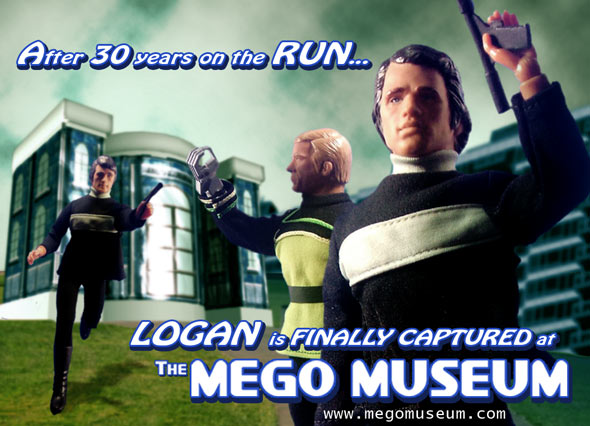 Megomuseum.com is proud to unveil it's latest discovery, Logan 5 from the TV series "Logan's Run".

This never before seen figure has a likeness based on the star of the 1977 series Gregory Harrison. Mego planned to produce a range of Logan's Run toys but CBS Television abruptly canceled the series before 1978 Toy Fair thus forcing Mego to cancel the toy line.

With less than a handful of samples produced, few of these items have survived. In previous years samples of supporting characters such as villain Francis 7 and Robotic sidekick REM were finally found but until now samples of the show's namesake character had eluded collectors.

Today, Mego collectors can finally get a glimpse of what might have been with the Mego Logan Five prototype.

Discuss this on the MegoMuseum Forums.