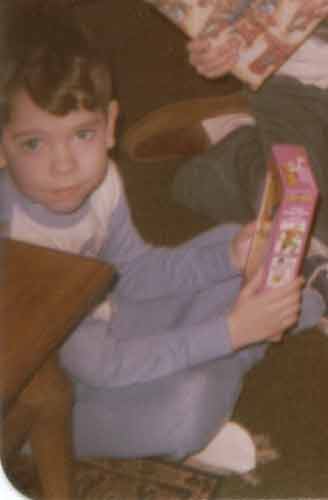 More Mego collectors have contributed childhood Mego photos to the Mego Memories page, including the fantastic shot above courtesy of Tom. If you have a Mego photo you'd like to add, contact us!
Over the weekend Joe unveiled his revised Hellboy Custom, amazing work as always Joe!
Mini Mego Meet: A group of Mego Collectors ( including for once, yours truly) spanned the globe to get together in Chicago this weekend, click the pic for a recap and some photos of the coolness.
Electra Wow! Mike shows off his shockingly orange Custom Electra Woman , box, makes me wish I'd kept my customs!
Teaser Department: March is going to be a big month for the Mego Museum, we have new employee interviews, gallery updates and a new, never before seen, prototype Mego action figure being unveiled only at the Megomuseum. Trust me on this, it's big, Stay tuned.