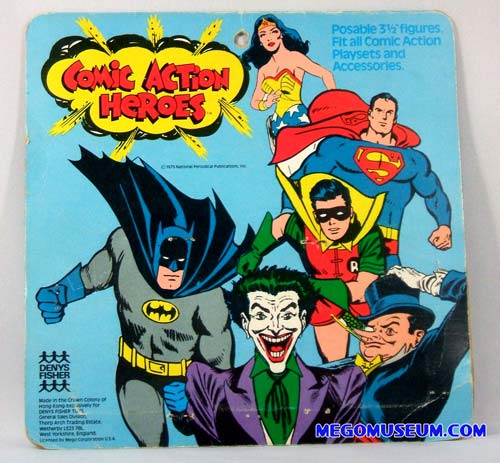 Added some revised photography on the three pack (shown above) and shots of a UK carded Robin to the Mego Comic Action Heroes Packaging Gallery. Always nice to have new foreign pieces.
Pick up this months copy of Toyshop magazine for an article about Emce Toys upcoming Star Trek Mego figure releases. Discuss this on the Mego Forum.
Invincible! Chris has showcased his fantasitc Iron Man and War Machine customs this week and the praise hasn't stopped coming.