Saturday, June 25, 2011
The MegoMuseum blog can now be found on our shiney new front page visit it often to stay current in the Megoverse.
Posted by

Plaidstallions
at 3:47 PM
No comments:


Thursday, June 02, 2011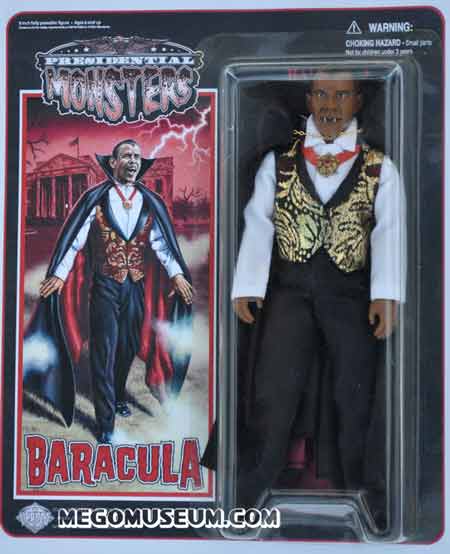 Toy maker "Heroes in Action" has given us an exclusive look at their carded samples of their upcoming "Presidential Monsters" line. We are told that these striking cards will actually be larger when they hit shelves this fall.
More of the Groovie Ghoulies from Capital Hill after the Jump:
Posted by

Plaidstallions
at 8:20 AM
1 comment:


Wednesday, June 01, 2011
We've just gotten word that Hake's auction #203 went live today and it's the first to feature the collection of "World's Greatest Toys" author Benjamin Holcomb. If that wasn't enough, there are some killer non superhero pieces in the mix as well. Some highlights after the jump but you can always check it all out for yourself at
Hakes.com
Posted by

Plaidstallions
at 7:55 AM
No comments: