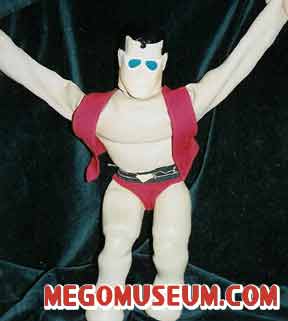 Added some pics and information to the Mego Elastic Heroes Section today, a very underrated and kooky line of Super Hero toys.
Todd unveils more beautiful work with this captivatingly cool trio of Doctor Strange customs, I'm loving the Steve Ditko version above.
Registration is now open for MEGO MEET the world's greatest (and only) Mego Convention, prices haven't changed, it's only three months away so plan now!