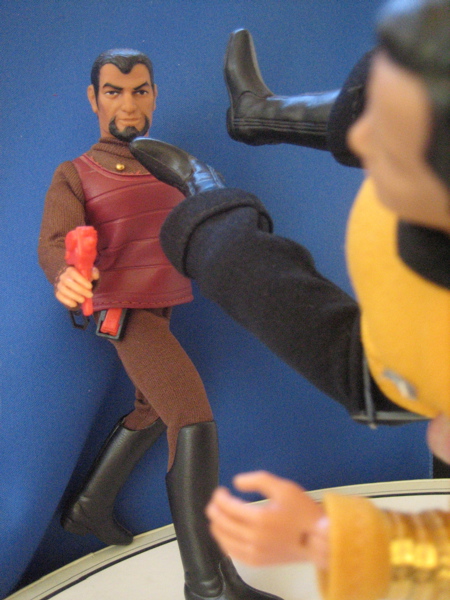 Yesterday Scott revealed just what goes into making a Mego Museum trading card when he posted this video of how many shots he took until he found the right pose for the Klingon Trading Card.
Bob wowed everyone yesterday with this terrific custom of 70's Spider-Man villain and everyone's favourite living Vampire Morbius , very nice stuff.
Other Board Discussions:
That's it for today, be sure to check back to the museum this month for new interviews plus a new, never before seen Mego figure will be unveiled in the next two weeks. It's really cool, don't miss it!