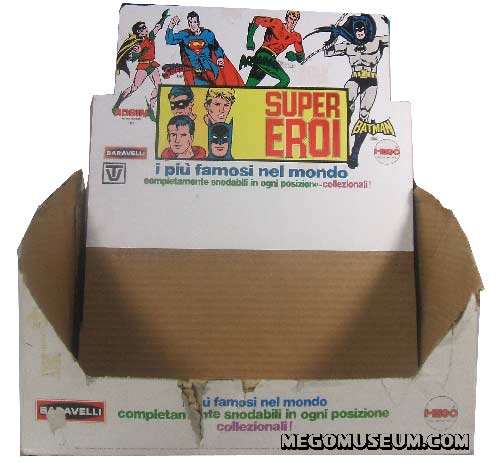 Today's update is a very rare look at a Baravelli Mego Superheroes Display box, a rare item, if you haven't seen our display box gallery, it's worth a visit.
Mego Custom Spotlight goes to this amazing treatment of Exodous from the X Men, a lot of effort went into this guy.
Dave posted his pics of his recently completed Dead End Batman, there never can be enough Batman....