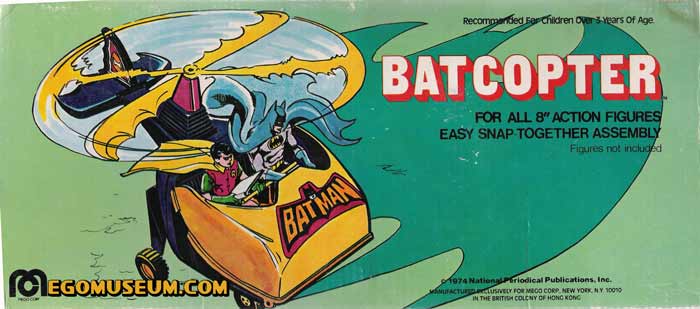 Added pictures of the Art Box for the Mego Batcopter in the Superhero gallery today, it's time the Batcopter got some much deserved love. That Neal Adams box is amazing!
Dave dazzles us today with his neat-o Mego Planet of the Apes Orangatan Custom which seems very movie accurate.
Dane chimed in this week with a corrected version of Mego Captain America in the Custom Forum this week, I can never tire of looking at well done Cap customs.....
Have a great weekend, may you find a solid boxed Batman at a Garage Sale......