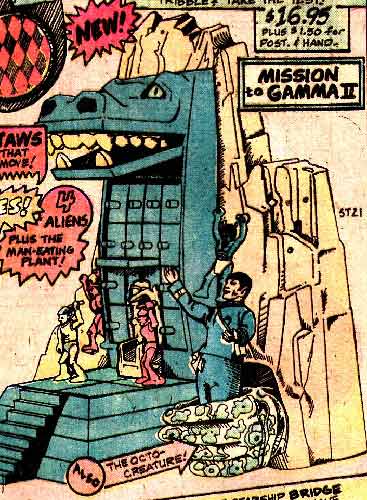 Added some new scans to the Heroes World Catalog section, today it's some Mego Star Trek Advertising. Also, Scott has added the entire 1976 Heroes World Catalog to the library, including all the non Mego pages, it's really sweet.
I can't believe I forgot to mention that it's Mego Week at the Aquaman Shrine, a fun blog devoted to all things Arthur Curry. Webmaster Rob has had visits from it seems everyone involved with Aquaman, including the voice himself, Norman Alden.
Friday the 13th seemed to be the perfect time to show Jame's Nosferatu custom, he even includes the recipe to make your own.