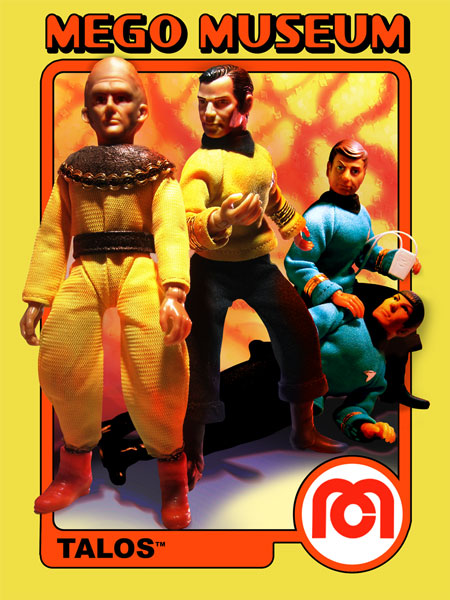 Updates continue with the Mego Talos card, the diminutive alien wouldn't look right fighting Kirk so Scott whipped up this very cool dramatic scene complete with "trek lighting".
Custom Spotlight goes to BlackKnights wonderful rendition of Polaris from the X Men, it's amazing the custom output recently.......
What was your greatest Christmas Present Ever? We want to know!