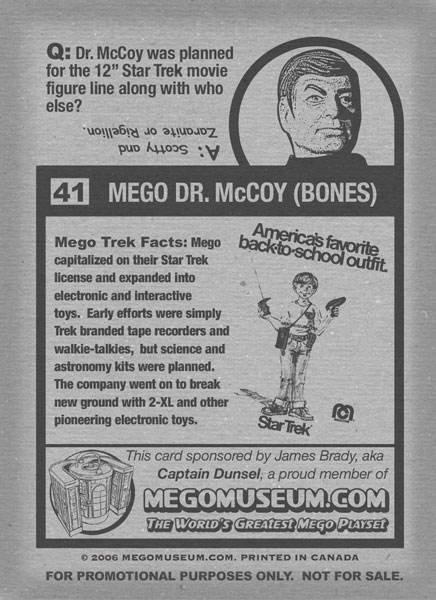 That header wrote itself. Continuing our "Mego Advent Calendar" we have a new addition to our family of Mego Star Trek cards, this time it's none other than ship's surgeon and country doctor, Leonard "Bones" McCoy.. Please tell us your thoughts at the Mego Forum.

Topic of Mego Interest:
The Mego Traveller is going around the world, track his progress.
A nice tale about friends and of course an amazing find of Mego.
I'm loving this cool Doc Savage Custom, Russ has done his custom, A Gwen Stacey that captures her very well and this Clint Eastwood is near perfect.