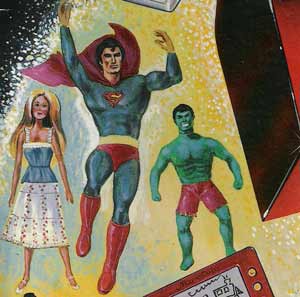 Recently, we at the Museum were lucky to be contacted by Mr. Harvey Zelman, former product manager for Mego, who was game to share his experiences. Mr. Zelman had his hand in much of Mego's output during his six year tenure and he answered many nagging Mego collector questions (Like why are the Flash Gordon figures 10 inches tall?)
It doesn't end with Mego. Harvey is also the man responsible for a pop culture phenomenon, read for yourself.
Comment on the story in the Mego Museum Forums.
Hope you enjoyed our advent calendar as much as we enjoyed doing it, Happy Holidays from the Mego

Museum

!
-Scott and Brian