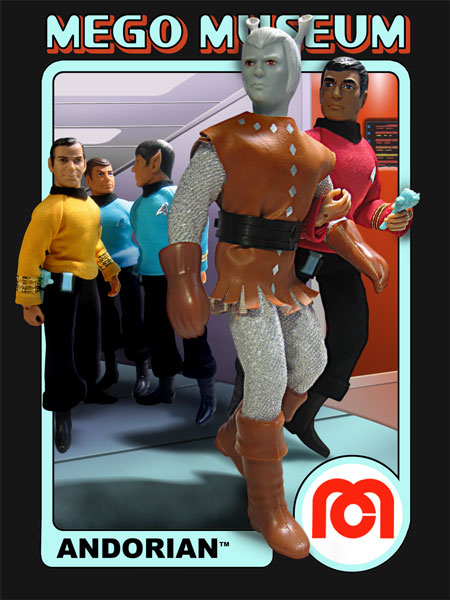 I think Scott describes this card better than I could: We've come in on the epilogue after the fight with the Andorian. It's as classic a Star Trek moment as they come: Kirk triumphant and smug, Spock and McCoy trading humorous barbs about Vulcan logic, cue music and closing credits...
For information on how you can receive a free set of Mego Museum Star Trek trading cards, send an email to tradingcards to get on the mailing list! We will notify you when the cards are ready to go. Keep checking in this month for more views of the upcoming card set.
Todd does Hawkman a little Mego Justice with this wonderful custom.