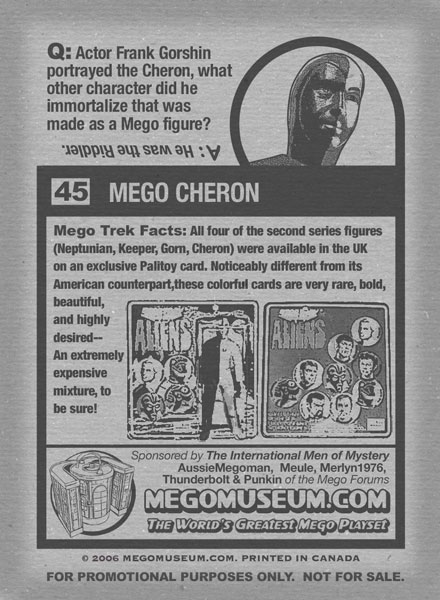 Mego Star Trek Aliens cards roll out beginning with the uber fun Cheron card. Mr Spock shows Bele who's boss on this star ship.
The Custom Spotlight goes to Austin's Reb Brown Captain America, a sweet bit of 70's TV cheese.
Also check out JMC's golden Age Hawkman, from the "All Star Squadron" comic, pretty sweet.