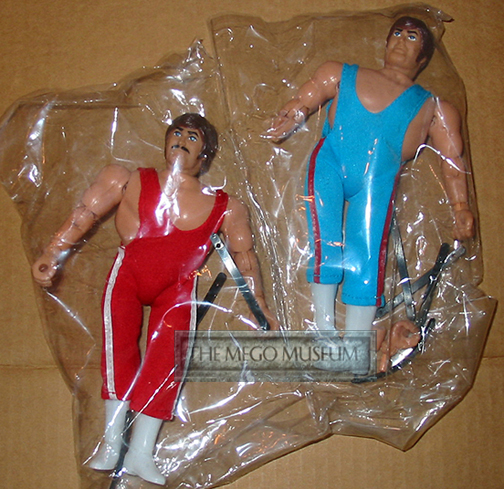 Today's Mego of the Day are the wonderfully obscure high flying acrobats The

Dare Brothers

, an extremely limited release by Mego that proves to be a challenge to collect today.

"Dare Brothers! Imagine you're one of them!"
Did you have these guys as a kid or did just find out about them now? Let us know at the Mego Forum.