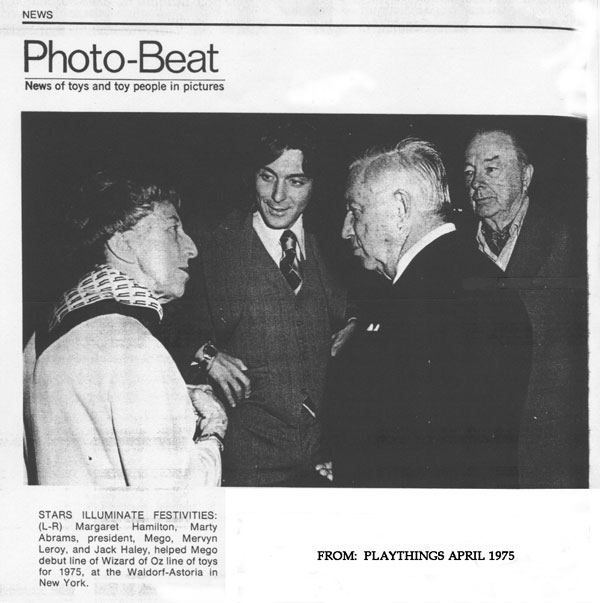 At the 1975 US Toy Fair, Mego was making waves with it's new product lines and their fantastic launch party for their

Wizard of Oz

line. In the UK however, Mego had no toyfair presence other than the few companies that had picked up their lines for distribution, which resulted in a quieter presence.
A
In 1975, the number one toyline in the UK (As voted by retailers) is Palitoy's Action Man with Pedigree's Sindy following a close second.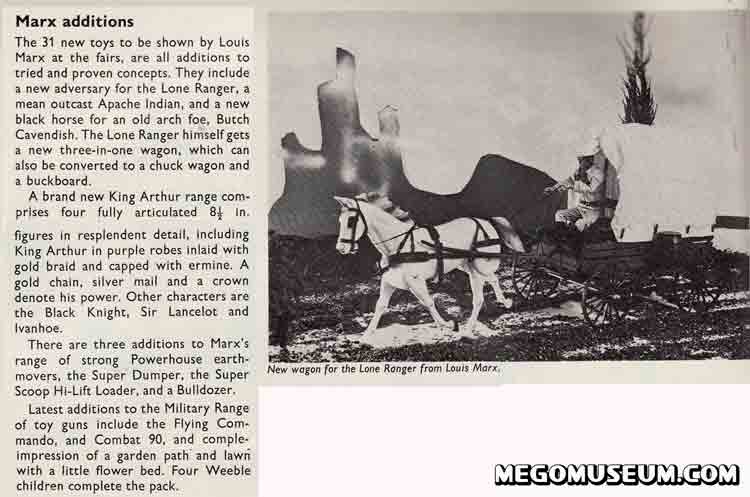 This article about Louis Marx mentions their new line of King Arthur and his Knights, what we all know to be the "
World's Greatest Super Knights
". Marx didn't create their own packaging, just merely put a sticker on the front window of the box, which are occasionally seen on the secondary market. What's curious is the mention that is a line of four figures and doesn't mention Launcelot, a journalistic error or did Louis Marx drop him from the line?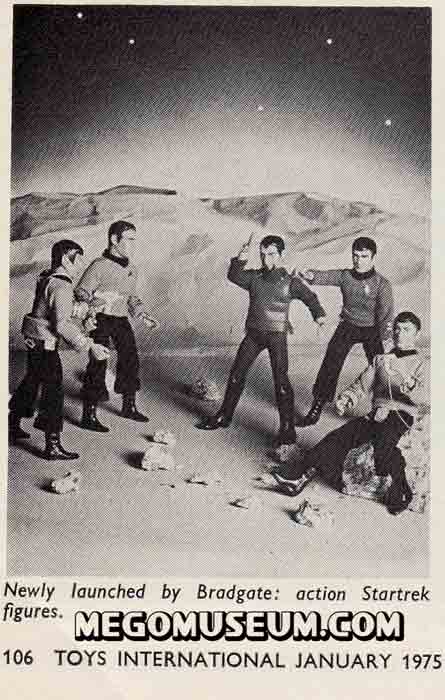 There is no mention of Superheroes, Planet of the Apes or any other Mego Lines in the 1975 Toyfair Highlights page but on the very last page of the magazine, we find a rather quick mention of Bradgates new "Startrek" line of action figures.

Palitoy (owner of Bradgate) would run with Star Trek for another two years, expanding into the Aliens.