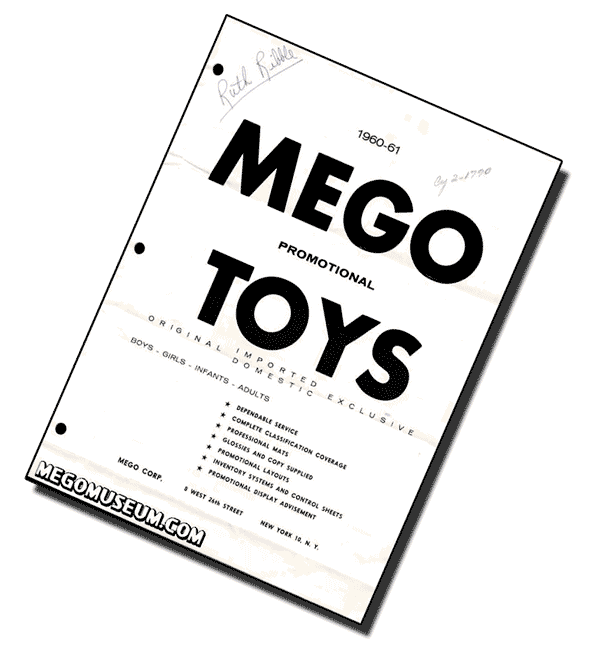 A new entry into the Mego Library today, this time it's something rarely seen or talked about. Before they were the World's Greatest Toy Company Mego was an efficient company that sold modestly priced toys in something called "The Basement Department".
For a small company, they could provide an entire toy department with what needed and it's an interesting and terrific piece of Mego history.
Check out the 1960 Mego Toys Catalog
Browse the Other Mego Catalogs in the Library.
Then join us in the Mego Museum Forum, the largest and friendliest forum of it's kind on teh interweb.