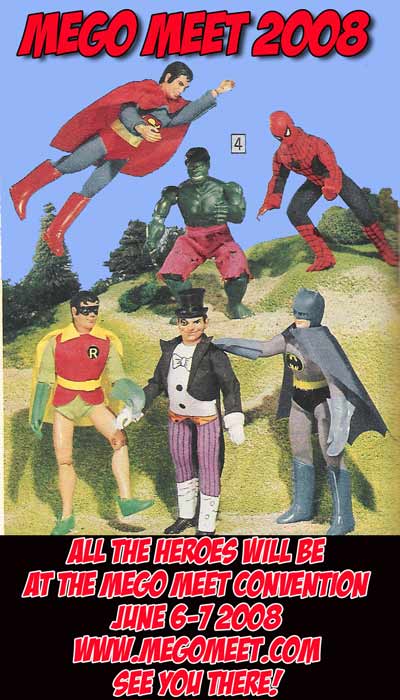 With this year's fourth annual Mego Meet Convention fast approaching and looking like it'll be a great event, it was high time to extoll the virtues and give reason to those uncomfortably sitting on the fence about attending.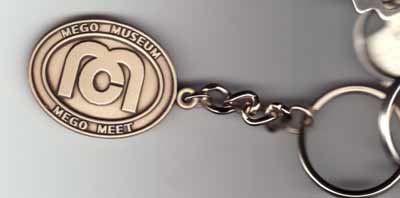 1) The Official Keychain : Thanks to the ferocius generosity of Mike Conlon, Megomeet attendees get a free MegoMeet/Mego Museum key chain this year. This thing is sweet too, a lot of love went into it. So much so you won't want to actually use it but will likely keep it "MIB"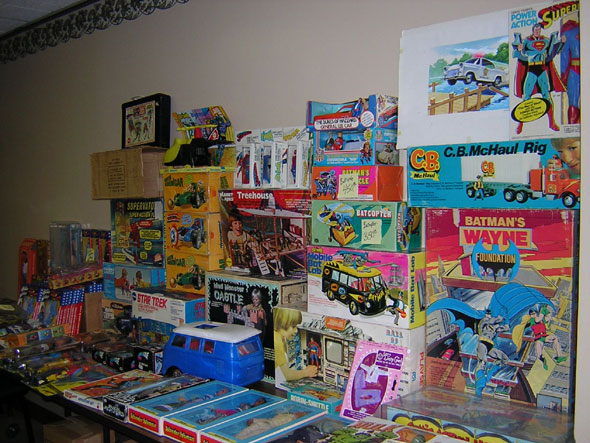 2) Dealers Room : This should come as a no brainer, our dealers room has been for the last events an incredible concentration of toys produced by Mego Corporation, along with replicas, mego-esque items and enough customs fodder to keep you going for the rest of the year.
3) Full Frontal Nerdity : One should never discount the euphoria of being a room of people who totally get it, people who hear "Type 1 and Type 2" and don't think it's a discussion of diabetes.
4) Panel Discussions: Guest speakers talk about Mego centric topics, this year's speakers include Dr. MEgo AKA Paul Clarke who will discuss EMCE toys "Planet of the Apes" and "Star Trek" lines.
5) It's in a Toy Museum!: The Kruger Street Toy Museum is an attraction in itself and a great place to take break and wander. Also it's a completely family friendly venue.
6) The Mego Display: Each year a wonderful display of Mego is put up at the Kruger museum, MIB, loose and custom items are on display. Even if it doesn't inspire you to spend, you can soak in the trip down memory lane.
7) Exclusive Figure: Like every year, Chris Johnson has put together a new exclusive for the event. Click here to read the announcement of this year's figure.
8) Mego Museum Raffle: You don't have to attend to get in on the Megomeet raffle but it sure adds to the fun. Great prizes are being added each day, check it out.
So there you have it, 8 reasons to attend Mego Meet, a celebration of the World's Greatest Toy Company, hope to see you there this June.