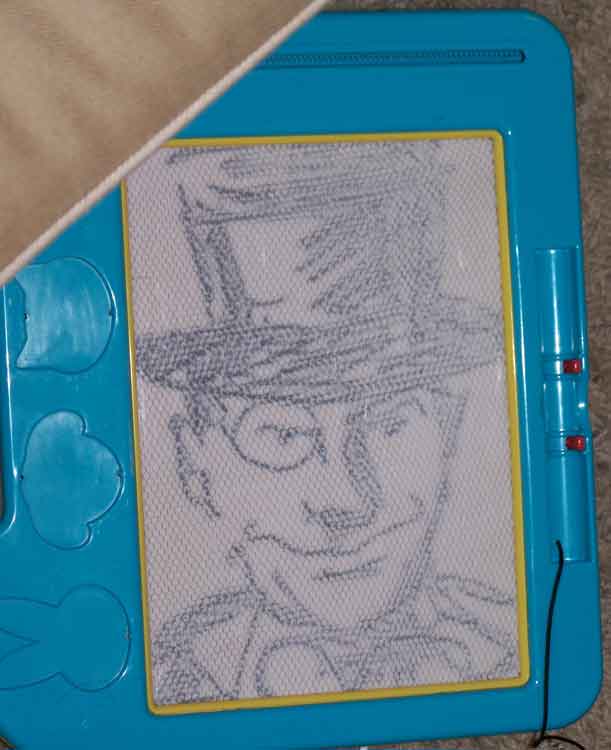 This portrait of the Mego Penguin figure was done by World's Greatest Toys scribe Ben Holcomb on a Magna Doodle. There is no more fitting canvas for a Mego product than on another Mego product.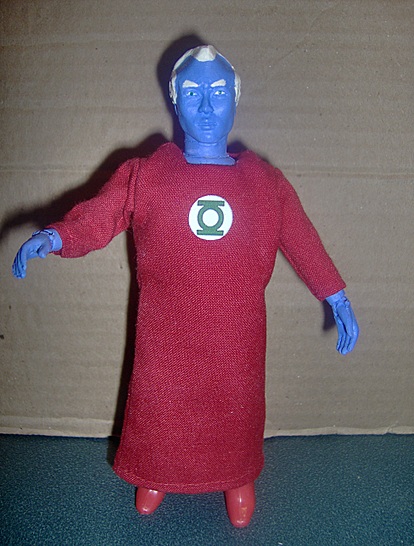 Great OA! Paul made this neat Guardian figure from the Green Lantern, check out all the new homemade heroes in the Finished Custom Section of the Museum forums.
Check out the Mego Museum Blog tomorrow for a very rare, never before seen display piece from the 1980 Mego Toy Fair Show Room.