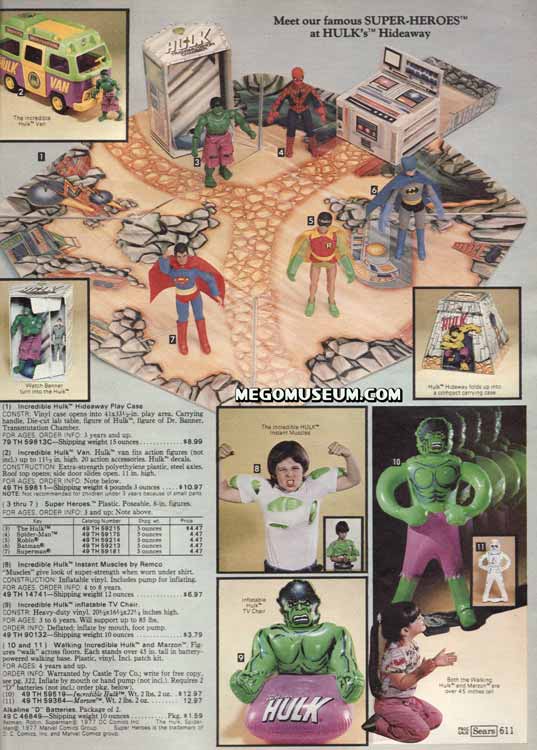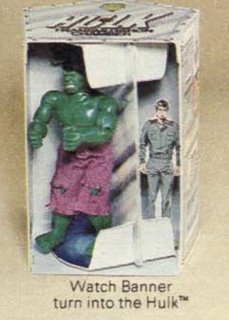 A new addition to our growing department store catalog archive is this neat spread from the 1980 Sears Wishbook depicting the Heroes hiding out in the Tara ToysHulk Hideaway playset.
I love the Hulk transformation chamber in this piece so I've added a better look, you even get a cardboard Bruce Banner.
You'll also notice the
Empire Toys Hulk Helicopter
in the top left and the rest of the merchandise on the page is related to the Mean, Green one himself, due to his "Incredible" popularity on the small screen at the time.
Speaking of Mego Superheroes, be sure to check out Benjamin's
World's Greatest Toys blog
where he has been obsessing over vintage price stickers and department store catalogs, an awesome combination!