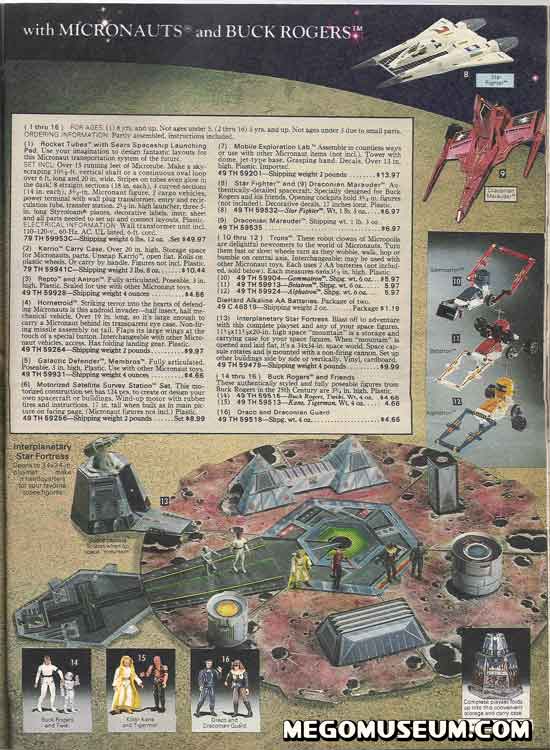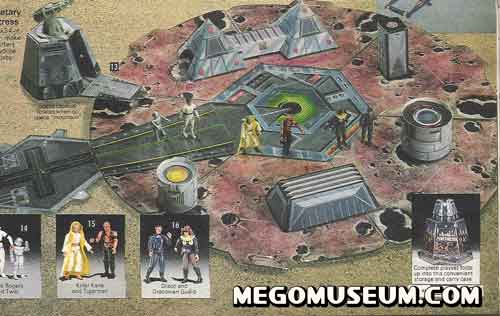 Today's addition to the Mego Museum department store catalog archive is the second part to the two page spread with yesterday's Micronauts page. It's a whole page of Buck Rogers goodness.
According to former Mego VP Bill Baron, Buck Rogers was actually a good seller for the World's Greatest Toy company and that can be evidenced by it's appearance in three Mego catalogs. It's also a crazy fun line to collect now and very affordable.
The playset featured here isn't by Mego, it's another Sears exclusive most likely made by Tara Toys (See Monday's Hulk update) and was also sold with Star Wars figures.
Explore the MegoMuseum Buck Rogers Gallery today and don't forget to check out the Prototype Twiki Page.
This Week's Custom Spotlight


Speaking of television Science Fiction, Museum Member Drwhofan74 has created an 8" custom of Tom Baker era assistant Harry Sullivan (played by the late Ian Martyr) and it's pretty darn terrific!
Mego Meet Quickly Approaches
The fourth Annual gathering of Mego Collectors is quickly approaching, be sure to come check out the official Mego Meet Website to see what it's all about. Hope to see you there!