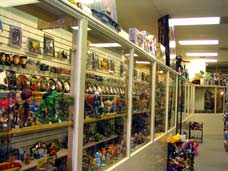 A new feature we're adding to the Mego Museum is the Vintage Toy Store Directory, basically a database of shops across the world that might have vintage toys such as Mego, Star Wars, GI Joe etc at any given time. If there is such a shop in your area that is not on the list, please let us know about it with the form at the bottom of the page.
We're hoping to make this the largest such directory on the web.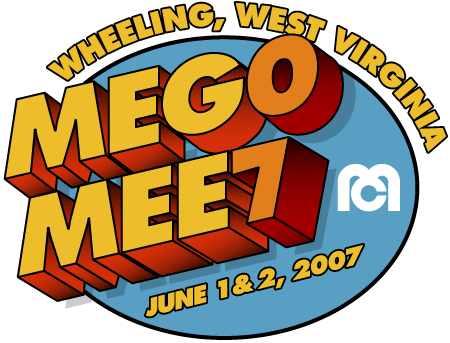 The 2007 Mego Meet Logo, Dave unveiled the Logo for this years Mego Meet Convention, designed again by the ever talented Benjamin Holcomb. It's only three months until the World's Greatest Mego Event and already the hotel rooms are going quickly. Visit the Mego Meet Website for more information or drop by it's forum.
ZOINKS! Derek has createdt yet another cool custom with the infamous Scooby Doo baddie Charlie the Robot, which we all know was Mr Jenkins all along. He would have gotten away with it if not for the talents of Derek......