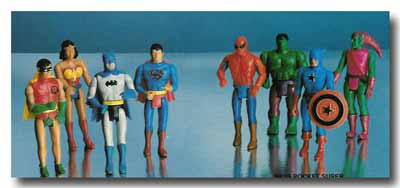 From the Mego Ad Archive comes this interesting article about Boys Toys in 1980 which features an interview with Mego Marketing Manager Paul Pressler on the hot ticket items for boys this year. The article not only explains Mego's upcoming releases but a bit of the philosophy behind their switch from the 8" to 3" figures.
Check out this cool custom Barbarella from K
Speaking of Cool, Scott the sculptor of last weekend's FX Greatest American Hero Figure has stopped by to share with us some behind the scenes shots of sculpting the figure. Pretty cool stuff.