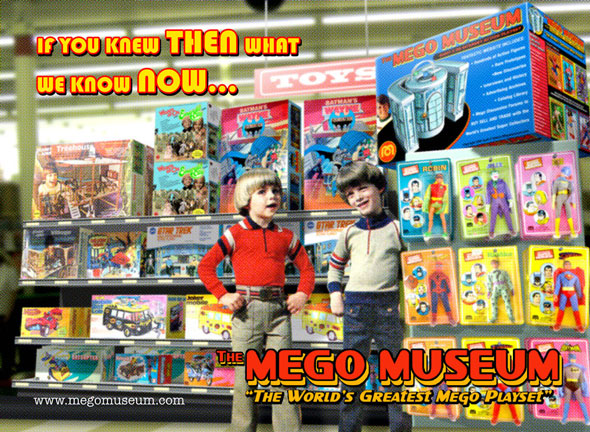 The news of this broke while I was on vacation other wise I'd have blogged about this sooner. Thanks to the very talented Scott Adams we now have the first official Megomuseum post card which depicts a 1970's toy aisle stuffed with Mego goodies, including the Museum playset.
You can read more about how Scott came up with this design on the Mego Museum Forums
Hulk No Understand Hindi! What is the Mego Hulk doing in India?
Finally, Anthony has truly outdone himself with this AMAZING Mego Fortress of Solitdue Play Set, It has to be seen to be believed, you'll swear it's a real toy that just went missing.