While it may have been slow during the holidays, our group of Customisers sure didn't waste any time coming back with a real vengence this January. Starting off with John's amazing Captain America which Dave and Co. made the spotlight of the week. Well Deserved, John is an excellent craftsman.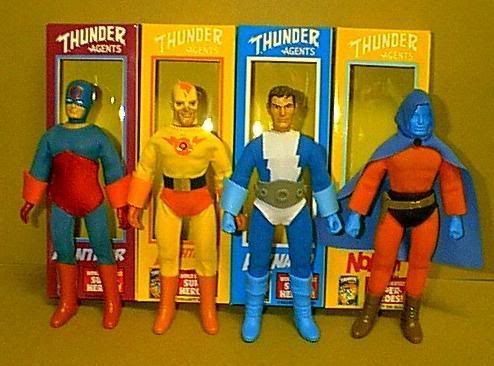 I'm a sucker for more obscure Heroes that's why I think Bob's take on the T.H.U.N.D.E.R Agents is truly worthy of kudos. Nice attention to detail Bob!
We don't hear "Yo Joe" much at the Museum but this custom of Cobra Agent Firefly makes us wonder what else could be done with the Real American Hero.
Be sure to pick up this month's Lee's Toy Review for an article about the never produced Greatest American Hero line, plus info on the upcoming 8" Mego exclusive to be handed out at FX. The backer card and article were written by yours truly.