Today we finish our regular trading card reveals and it's certainly a nice way to go out, a cliffhanger. Will Mego Mr Fantastic be joined by his team mates? Only time will tell.
Me Tarzan? A recent foreign Mego Auction has folks noticing that it also includes a set of Megomuseum Trading Cards.
Curse you Lucas! fans irate about this newest Star Wars DVD announcement
Previews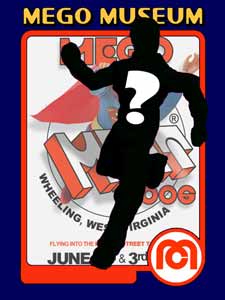 Tomorrow: We unveil the Megomeet Exclusive trading card! The only way to get this cool card is to attend Megomeet! You'll see it here tomorrow for the first time.
Next Week: The Really BIG Announcement, the one I've been hinting at for weeks. It's so cool, you'll plotz!
Mego is about to get noticed!