Comics legend Alex Toth passed away this weekend
,
Mr Toth's impact on the Mego generation is lefendary, he designed dozens of cartoons for Hanna Barbera including Space Ghost and the Super friends.
Here is some Mr Toth's artwork that appeared on a Mego World's Greatest Superheroes box, the
Green Arrow.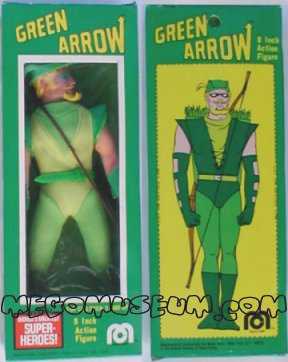 We'll miss you Alex.....
Discuss this here.