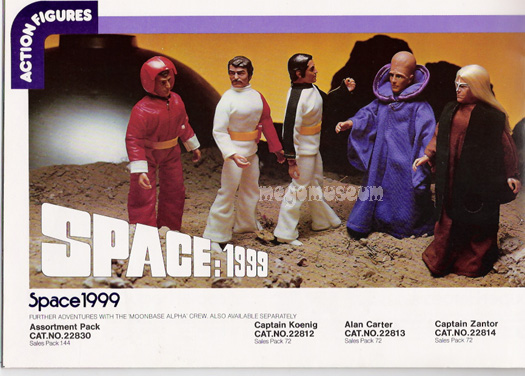 Palitoy Week comes to end with new updates to our Space:1999 galleries, including new packaging shots of Captain Koenig and the Mysterious Alien all courtesy of Will. We filled in a lot of neat gaps this week.
Next we take a look at the new Mego Museum Trading Cards coming down the pipeline, these will blow your mind!
Memory Lane: Dave highlights some threads concerning the success of last year's Mego Convention.
Awesome: Toyshop Magazine has listed Megomeet as one of the Top 8 shows you should really visit in 2006.
Not this again: Some more musings about AFA grading
Excelsior! Bob's new custom breaks down the fourth wall of comics