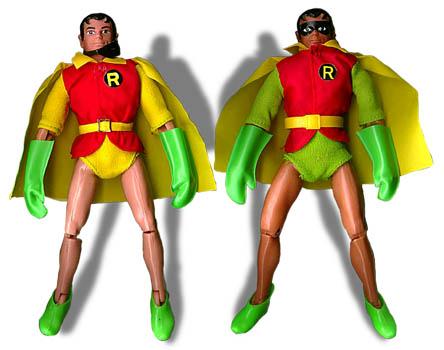 Added some new photos to the Museum of the Removable Mask Robin including a pic that is sure to incite debate on the Museum Forums.
More Robin coming shortly.
Mego Meet the Movie: It takes a while to download but Dave has done a bang up Mego Meet Video that truly captures the events spirit. (Warning: If you're on dial up, please wait for our lower res version coming soon to this blog)
Holy Grails Batman! There is a really nice Solid Boxed Robin on Ebay, just sitting there waiting for you.