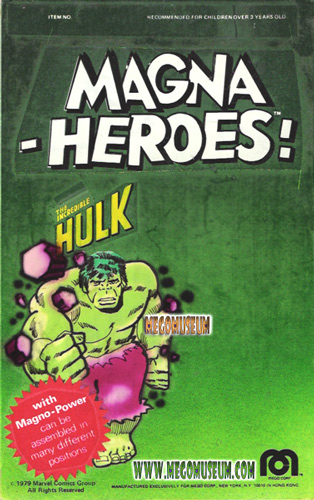 One of the better things about
Megomeet
is the ability to get feedback from folks in person about the Museum.
The thing I heard alot of was "I didn't know that was on there" or "you actually have that on the museum?"
I think folks don't tend to browse as much as I think they do so I've decided to dedicate a blog to some of the more unique and cool things on the Mego Museum.
To the left is a prototype Hulk Card from the Mego Magna-Heroes line, this line was thought only to be released in Italy by GIG to cash in on the popularity of the Micronauts but here we see it was at least pitched in the US.
The Diecast section also has some amazing GIG Italian ads Ste provided us.
We also have a proof card for the

Mego Pocket Heroes

featured, while it's more common to see these in Star Wars collecting, it's downright impossible for Megoheads. The Pocket Heroes section also features an

unproduced Playset

area.
A couple of gallerys that don't get a lot of attention or discussion are The Dare Brothers ,

Steve Goal Getter

and Eagle Force. The info is those three galleries alone is unmatched anywhere else on the net.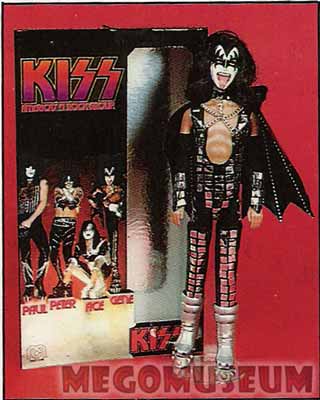 Where are the prototypes? We've got plenty from the Gene Simmons from Kiss above to Logan's Run, Greatest American Hero, Dallas to the ultimate Mego Prototype, Superman.
In terms of paperwork, check out the very cool Baravelli Action Jackson advertising section or our incredible selection of reproduction art.
There is a lot of cool stuff to be found on the Museum, take a tour and feel free to post about what you found on our forums. There you will discover something else, the best Mego community around!