Entertainment Earth has released updated photos of their Dr. Venture and Brock Samson figures. Brock has undergone a number of changes since we showed the prototype last February, all of them good.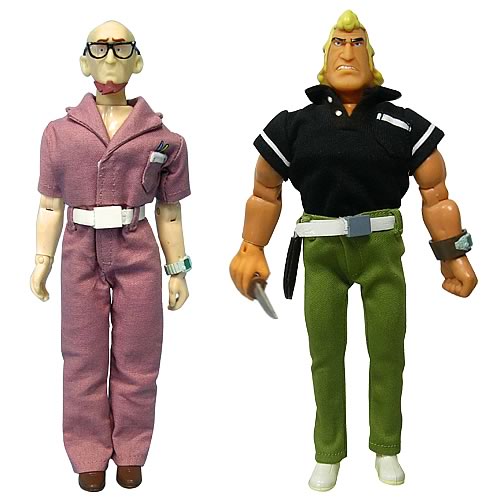 Not only does Brock have a new headsculpt but he's got an entirely new muscular body type as well! A whole bunch of customizers just got chills....
Check them out at Entertainment Earth

Visit the Bif Bang Pow Brothers Gallery Gallery at the Mego Museum
Discuss on the Mego Museum Forums
!