Yet another exclusive peak from BifBangPow! This time it's the highly anticipated Flash Gordon action figures based on the cult classic 1980 film.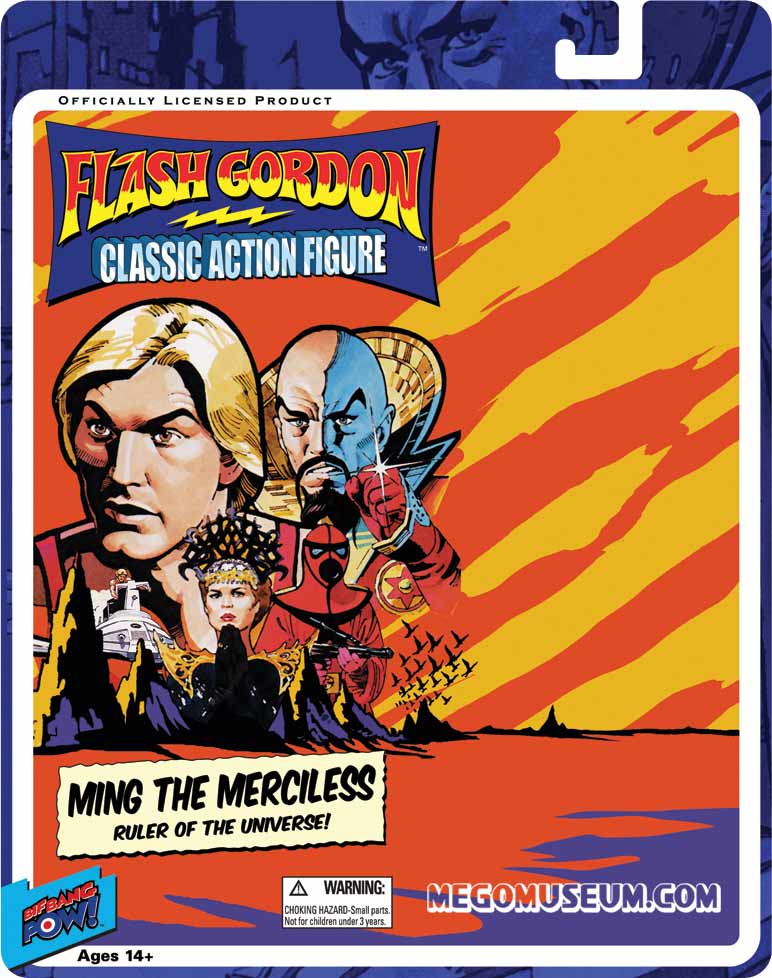 The card art for series one features some beautiful artwork used to promote the original film itself.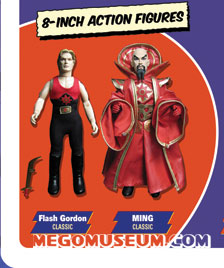 What do we have on the back of the card? The Flash Gordon Prototype figure, sweet!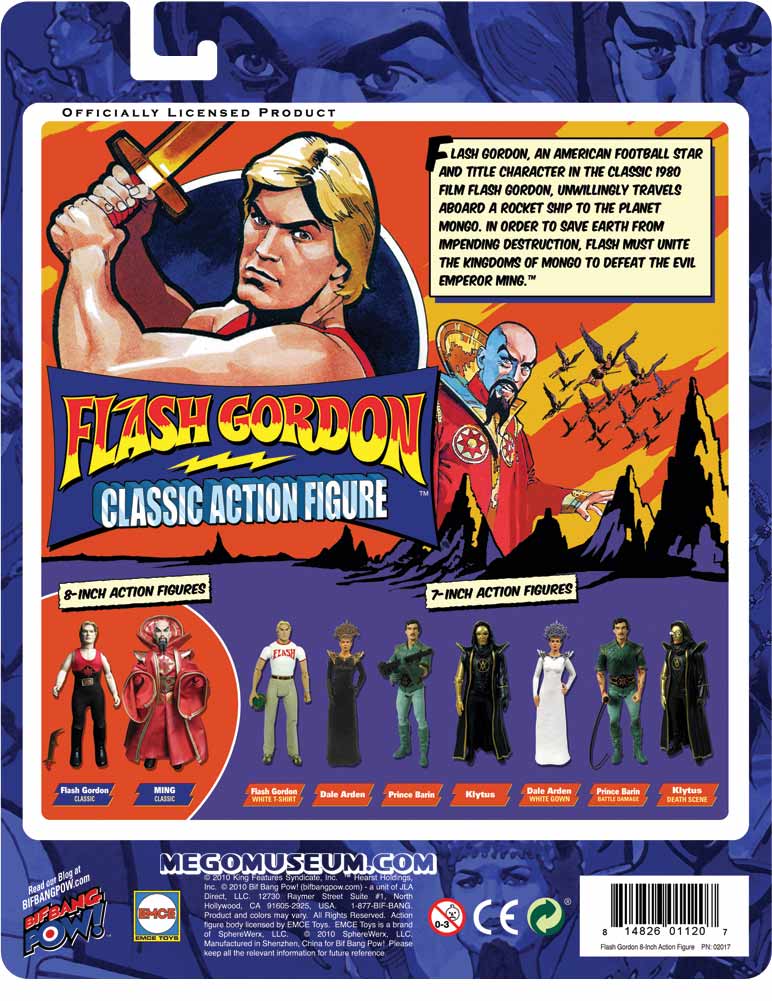 Visit the Bif Bang Pow Flash Gordon Gallery Gallery at the Mego Museum
Discuss on the Mego Museum Forums

Order Flash Gordon and Ming 8-Inch Action Figures from Entertainment Earth!