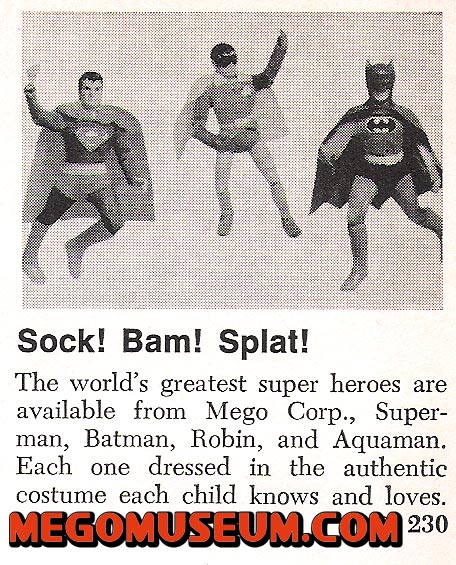 This unassuming little bit of toy industry news from July 1973 would see the arrival of the Mego World's Greatest Superheroes . A toy line would dominate the action figure aisle for the remainder of the decade. Even back in 1973 there was no love for Aquaman, what's up with that?
View more vintage Mego Trade Advertising and News Articles at the Mego Museum Ad Archive.
The Mego Museum Library is the largest reference on the internet featuring vintage catalogs, interviews, advertising and so much more.