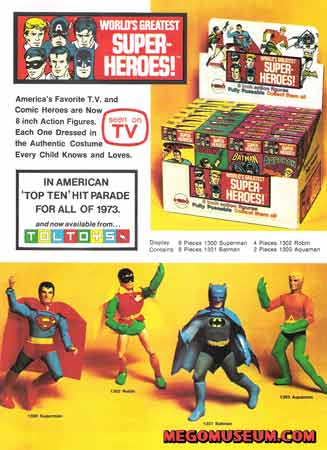 New to the

MegoMuseum Ad Archive

is this rare Australian Magazine Ad for Toltoys (the down under distributer) who took the 1973 Mego Superheroes Catalog page and made it their own! Click on the image to see a bigger version.
Many thanks to Catherine AKA "SlipperyLilSuckers" for bringing this to our attention!