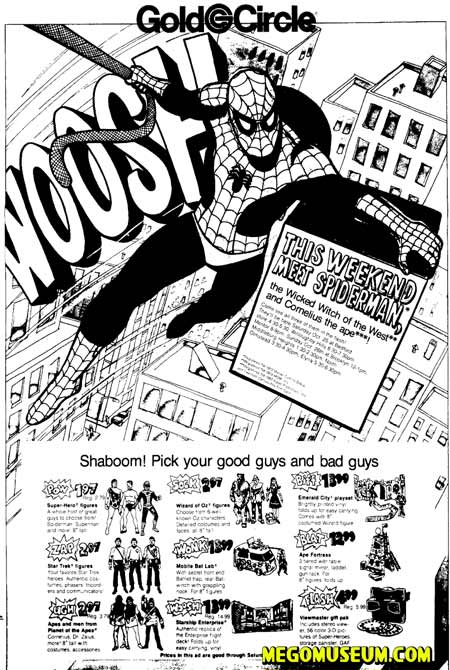 There is just so much to love about this vintage Mego store appearance ad, like the word Shaboom and the use of Aquaman and Tarzan in the toy ad. Below are some of the pieces of paper you would get from such an appearance.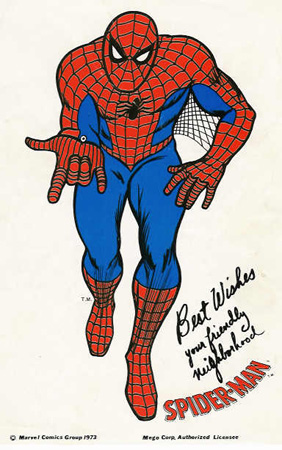 Spidey would hand these little fliers to kids, fortunately kids saved them!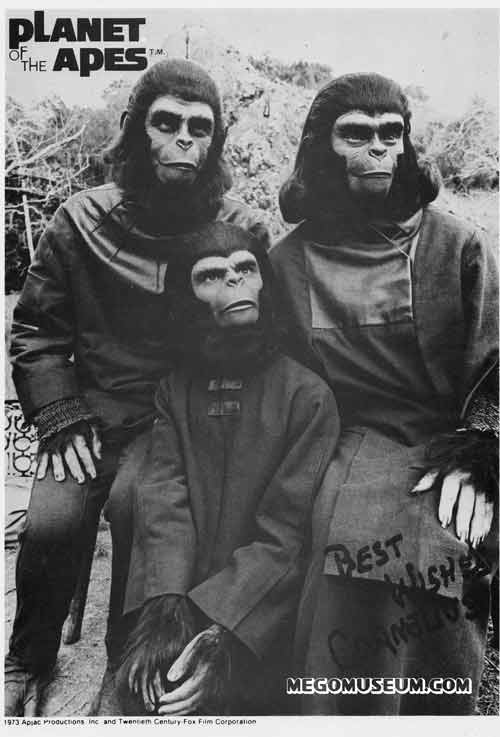 Lucky Apes kids would get this, a signed picture of Caesar acting as Cornelius, a McDowell is a McDowell to mego....