Folks are showing off some of their wares early this year at the Megomeet Forum. Hang on to your waller, here is just a sampling of what will be available this weekend: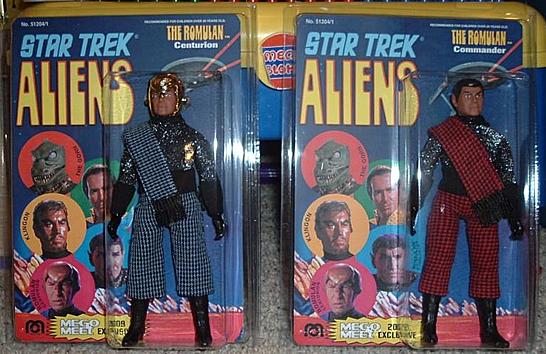 Romulans by Azrak
Vintage Mego will be in abundance thanks to folks like Blue Meanie, these type two monsters won't last long nor will this beauty of a mego Superheroes display card:
Here is Mego Spidey's Megomeet display, bet it looks even better in person!
Here is the box for this year's exclusive figure Doctor KromeDome, ignore that webslinger, box creator Mike just put him there for show.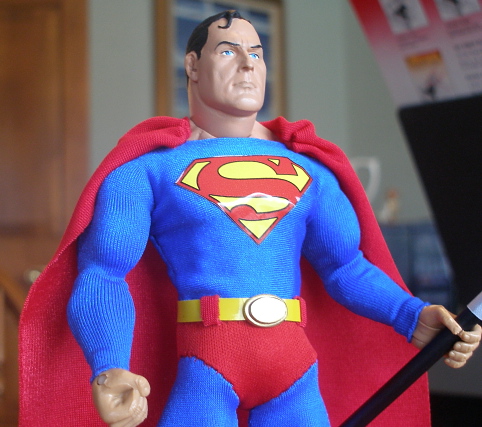 Boss is bringing some of his custom creations to the show like this lovely Superman.
Forget Matt Murdock, the Knock Knock Toy Company will have a different Dare Devil available...
Check out the Mego Meet Forum for more