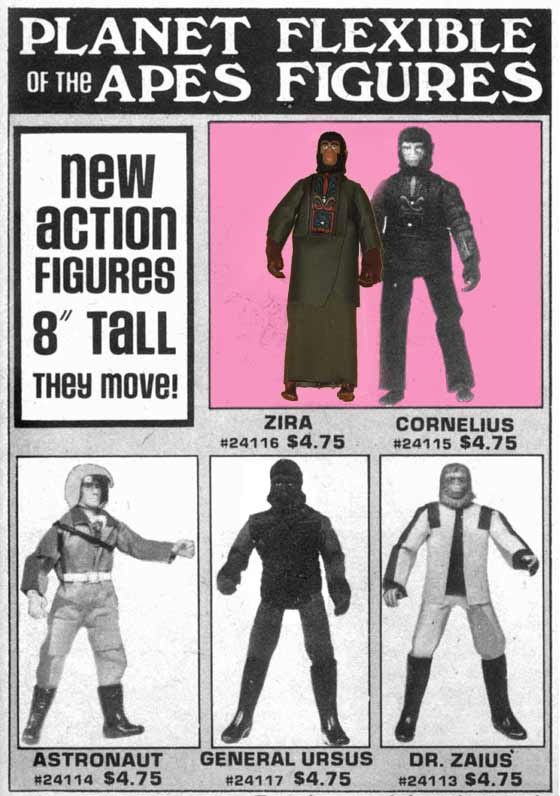 As promised, we kick off a week of never before seen shots of the original hand made Mego production prototypes of the Planet of the Apes Characters.
These original samples have been rumoured to exist for years and now we finally have beautiful full colour shots of the very first Mego Planet of the Apes characters.
Click Here to see the original Prototype Zira figure by Mego.