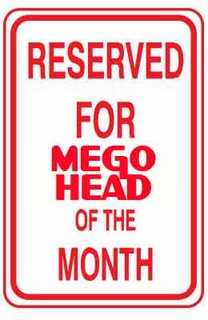 A new feature here at the Mego Museum will be a monthly spotlight on one of the many members of the Mego Forums. A way to get to know your fellow collector if you haven't already. Our first candidate is Erick aka "Monsterama2000" who was kind enough to share with us.
Museum Handle: Monsterama2000
First Name? Erick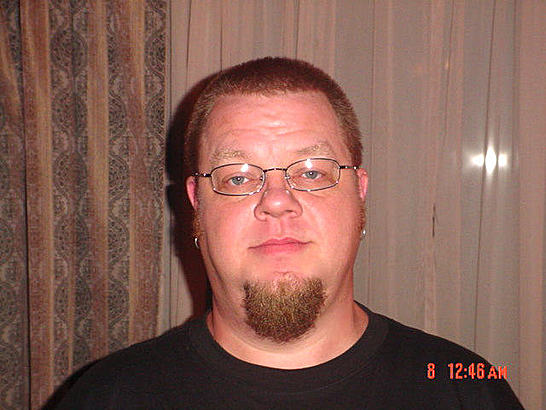 Where do you hail from? Akron, OH
How did you find the Megomuseum? I think I did a Google search for Mego.
What inspired you to join the forum? I submitted some photos to the PlaidStallions blog and Brian sent me a small stack of Mego Museum cards. I'd visited the Museum before, but I joined the forum to find out more about the cards.
What is your favorite Mego line? That's a tough one. I love the WGSH, POTA and Mad Monsters. But, I'll have to go with the Micronauts. It's what I had (and still have) the most of. My brother always had more of the 8 inch guys than I did.
Happiest Mego Memory? Hmmm. Another tough question. I don't have a lot of specific memories.
What's one item in your collection your most proud of? How about two items. I still have my Teraphant and Hornetroid with the boxes.
What's the one thing you're hunting for in 2009? I don't actually hunt for stuff that often. If I find something cheap at a yard sale, flea market or thrift store, I'll buy it. I'd love to find some POTA or Mad Monsters.
Any other hobbies, collections? YES! I'm pretty much trying to find every toy or book I had in the 1970s. One of my biggest collections is comic books. I probably have about 3 or 4000. Including a complete run (minus the first six issues) of the Incredible Hulk.I also have tons of non-sport cards. Including the 1966 Donruss Marvel Superheroes, all of the original Star Wars and KISS cards. I collect almost anything Hulk, KISS and Universal Monsters.And I make scrapbooks.
Any words of wisdom for beginning collectors? I just try to collect things that I had as a child. Collect whatever you enjoy. It's all good.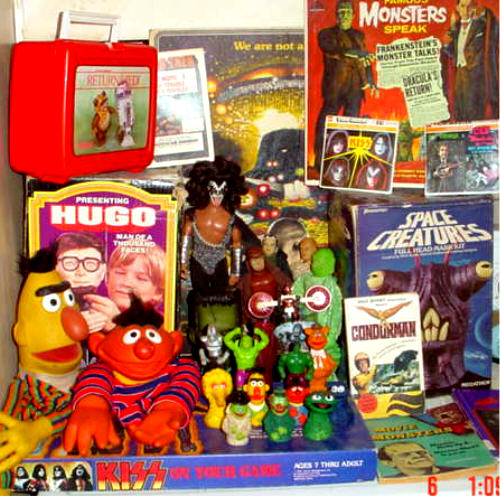 Check back each month for a new Megohead profile....