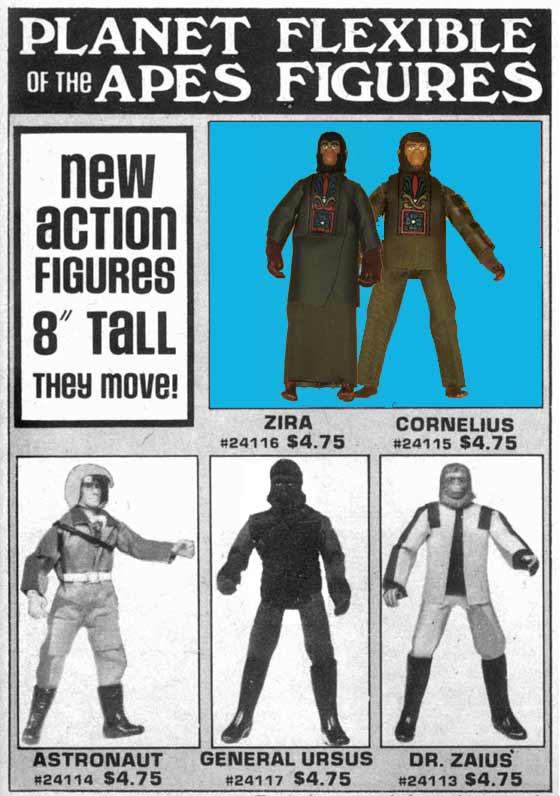 As promised, we kick off a week of never before seen shots of the original hand made Mego production prototypes of the Planet of the Apes Characters.
These original samples have been rumoured to exist for years and now we finally have beautiful full colour shots of the very first Mego Planet of the Apes characters.
Just like Zira yesterday, Cornelius proves to be another wonderfully detailed figure.
Click Here to see the original Prototype Cornelius figure by Mego.
Also, don't forget to register for this year's Megomeet convention, which is being held this June 5 & 6th in Wheeling WV. Admission is $20 and a dealer table (which includes admission) is $32. It's the only all Mego event of it's kind. Click here to register.