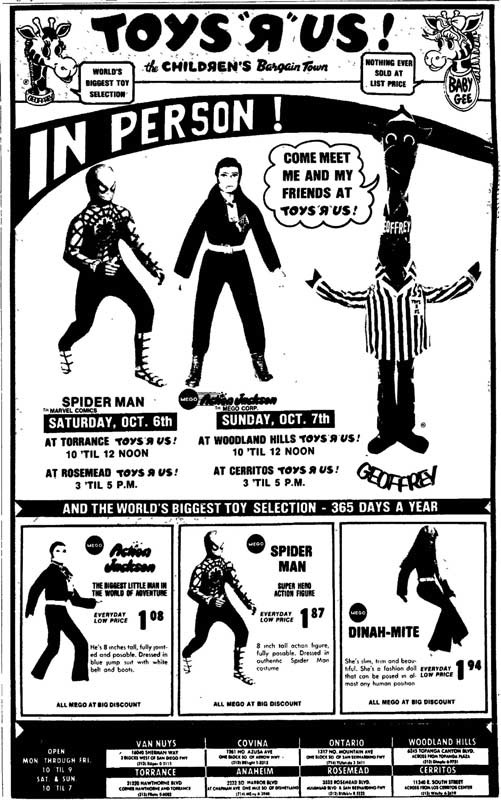 While I am elated and excited to discover that Mego hired an actor to play Action Jackson and do store appearances, I am a little confused at how Spider-man could be in Chicago and California at the same time.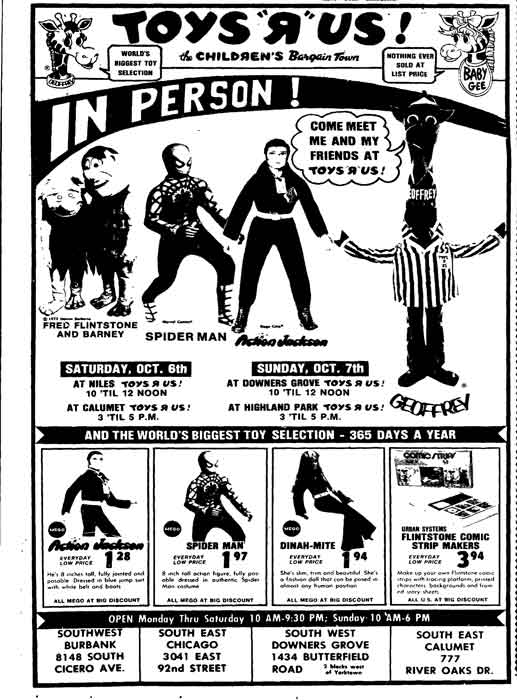 These are the coolest things I have ever seen. One has to wonder what the AJ costume looked like, here is a recreation of that event: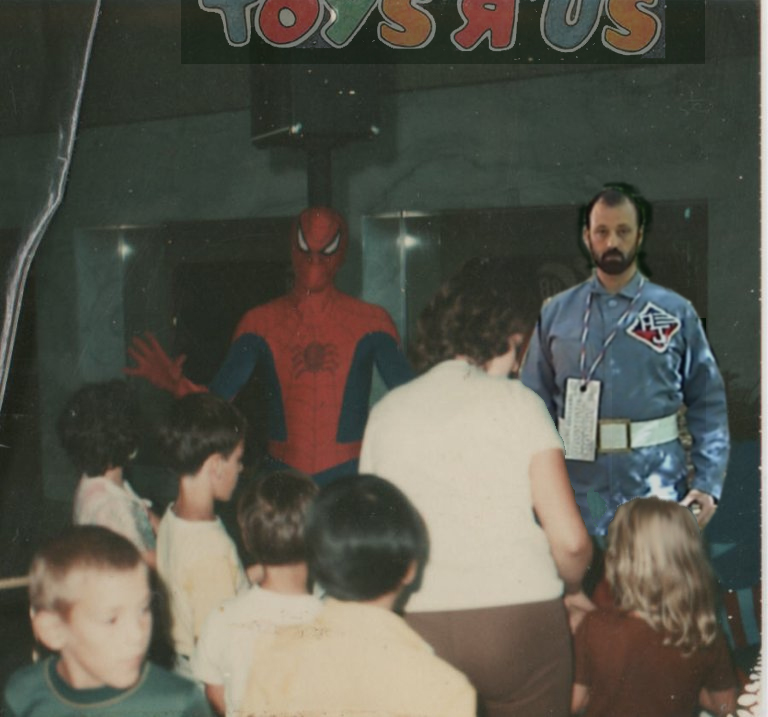 That's James aka Garagesale on the Museum message boards as Action Jackson in our reenactment.