There has never been a better Christmas to be a Megohead than 2008 (well I guess the 1970s but we don't have a time machine) , seeing as there are more choices than just vintage product for those inclined to all things 8" with clothing. Here are some of the things that can be under a Megohead's tree this year.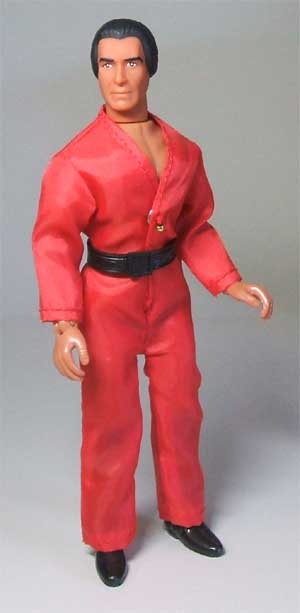 Khaaaaaan! EMCE toy's wonderful new version of this classic Star Trek character is available at
Dr.Mego.com
.

It's where you can pick up any of the releases by EMCE seeing as Doc is the guy behind it all, so go there and catch up on the latest Star Trek and Planet of the Apes releases.
Put a little Action under the tree: Cast-A-Way toys have these awesome 8" versions of Captain Action and Doctor Evil ready now for $19.99 each or you can preorder the Phantom and Achmed.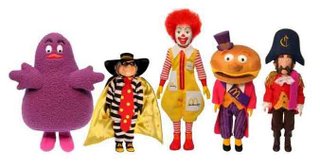 McHolidays: Huckleberry Toys has reissued the 8" Remco McDonalds characters from 1976 just in time for the holidays. Megostore has them in stock.

World's Greatest Toys is the Ultimate love letter to the Mego Superheroes, if you don't own a copy, you should.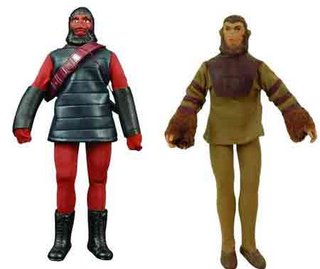 Damn Dirty Presents: Just in time for the holidays are the reissued EMCE Planet of the Apes figures, they are availabe at Dr. Mego's website as well as Megostore and Megoville.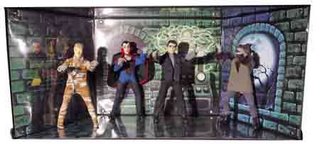 Display your collection in style: Dida (pronounced Dee-Dah!) Displays are a contemporary version of the Mego vinyl playsets of the 1970's. Cool environments that you can display your collection in. Class up your toy display with a Dida!
X Marks the Spot: From the comic The Undersea Adventures of Capt'n Eli, we get Commander X, mysterious visitor from the future. You can pick him up this season for $20 from the Capt'n Eli webstore. Be sure to check out the comic as well.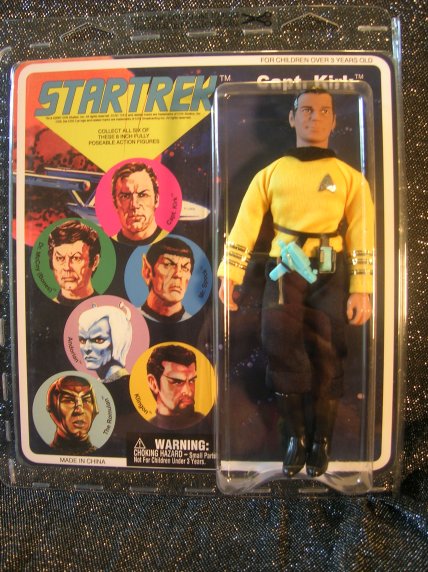 In case you missed out: Past waves of the reissued EMCE Star Trek figures are still available at various online retailers, check out
Dr. Mego's
website as well as
Megostore
and
Megoville
to find them all. All of these gents are currently shipping the Uhura/Mugato wave.
And Finally: The Mego Museum itself has a store at Cafe Press showcasing some of the graphics made to create our trading cards that are now available on various mugs, shirts and posters.

You can check it out here...