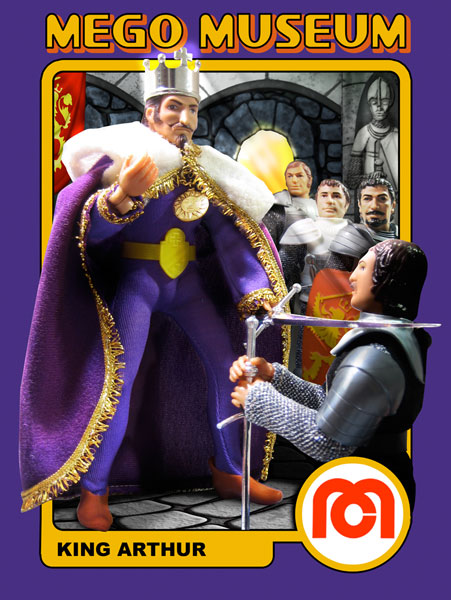 The Black Knight finally gets an audience with Mego

King Arthur

and all is made right again. THis card was sponsored by Thomas Meuleman and Dave "Aussie Mego Man".
Thanks to all our sponsors and of course to Scott for making this week of Knights happen and be so darn cool.