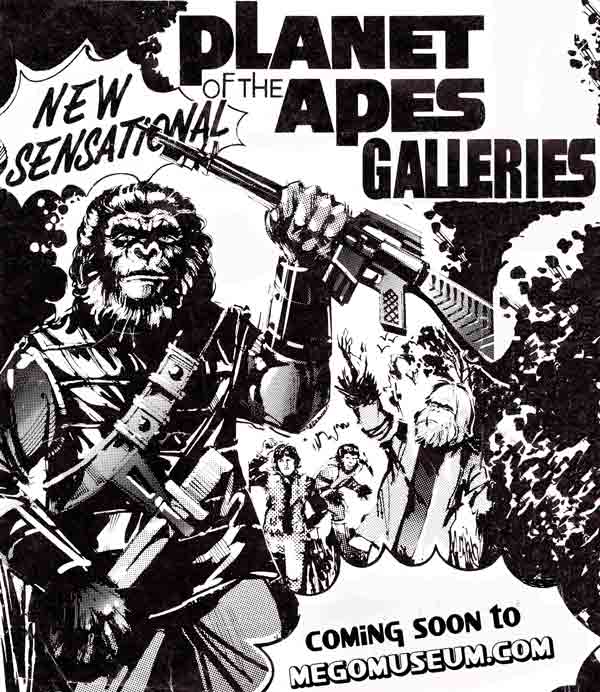 Coming soon to MegoMuseum.com: Mike Jimenez has created a complete revisal of the Mego Planet of the Apes Galleries with every page containg new information and photography.

In the spirit of all things Apes, we'll let a few jaw dropping twists escape that we have hiding beneath the Museum archives. While it will be quite a battle, you won't want to miss the ape conquest of the Mego Museum.
I'm sorry about the puns.