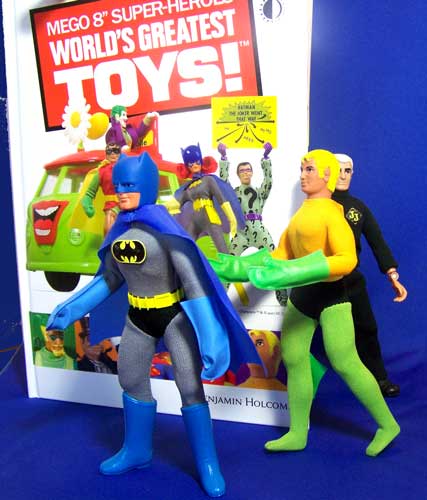 It's a bit difficult to review a book like "World's Greatest Toys" without showing a level of bias. In fact, I almost didn't do a review at all for fear of sounding like a shill but the book itself is an achievement and thus deserves acknowledgement.
The first thing you read in WGT is the acknowledgements, most of the names are familiar to me, I "see" them almost everyday. These people donated pictures, scans or in many cases transported their actual items across state lines, so WGT author Benjamin Holcomb could use his fantastic photographic skills on them.
People helped because they wanted this book to happen, it's the best example of what a collector community should be. A person has a vision and people pitch in. Actually holding this book made me happy, it's here, it happened. CLICK HERE TO READ THE COMPLETE ARTICLE
Want to win a copy of Mego Superheroes: World's Greatest Toys?

Follow this link to the megomuseum forums.