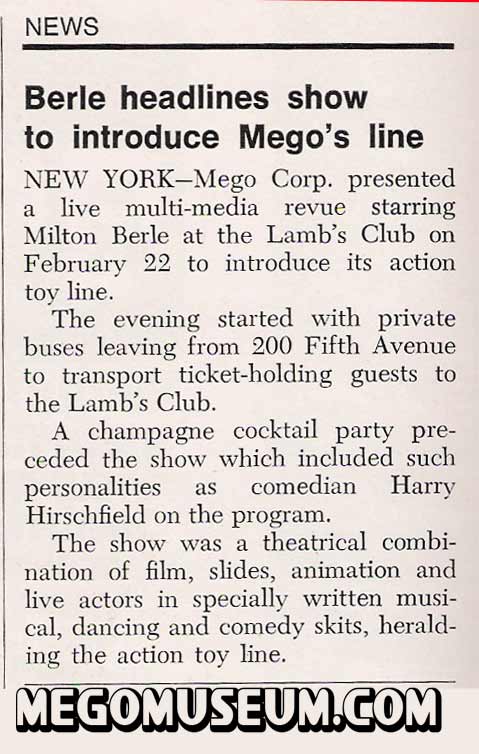 This newly discovered item in the

M

egomuseum ad archive

explains how the 1972 Mego line up which saw the debut of

Action Jackson

was presented by none other than Comedy legend Milton Berle. If only they had camcorders back in the day.
December will be a month you will not want to miss if you're a mego fan, new articles, three new interviews with former Mego employees including never before seen prototypes. Stay Tuned.
Only one more day to enter in our "Win a copy of World's Greatest Toys" contest. All you have to do is

tell us your favourite Mego Superhero in this thread

and you're in!