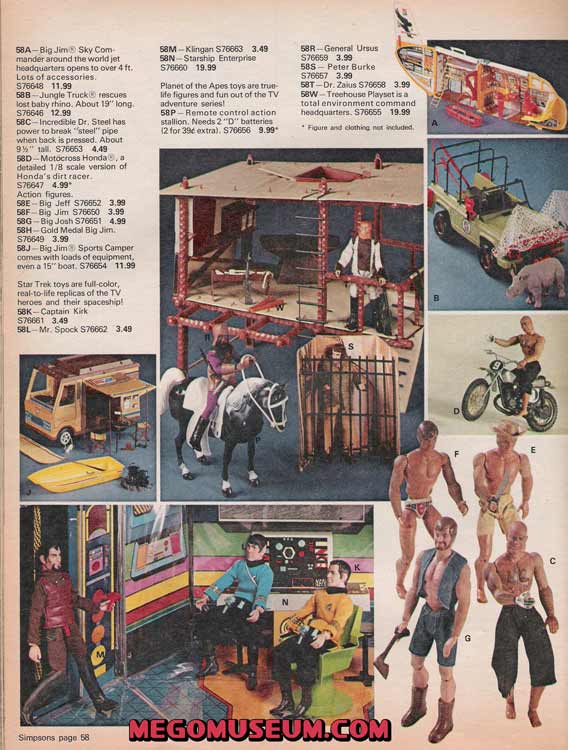 Great addition to the department store catalog archive for the holiday season, The is rare page from long gone Canadian retailer Simpsons features Mego Star Trek and Planet of the Apes but nothing from their most popular line World's Greatest Superheroes. Interesting to note that chair pictured is the same one that Scott Adams noted in his article about the evolution of the Mego Enterprise.
Want to see the other side of this two page spread? Check out the Plaidstallions blog.
PS Congrats to Johnnycmego, winner of a copy of "World's Greatest Toys", look for another fun contest this month.