"Humans know their place and it mustnt' change!"-Veska from the episode "Escape from Tomorrow"
Having captured the two astronuats Lizard Soldier Apes are heading back to ape city to present their prey to Doctor Zaius.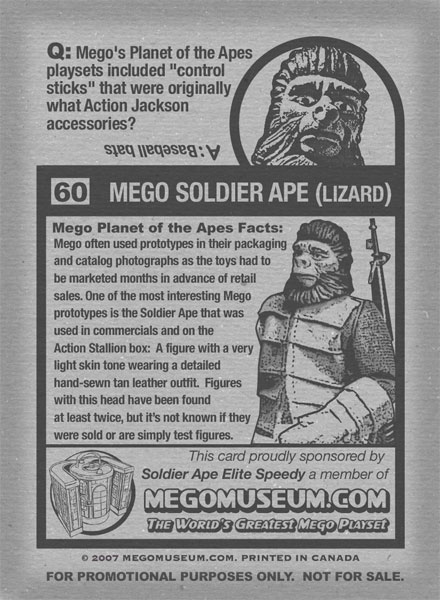 Brown Soldier Ape sponsored by the Speedy, who is a soldier ape elite.
Stay tuned to the Mego Forums for how to get your cards.
Coming Monday: Ape City, if you think these are good, wait until you see what's in store!