"All my life I've awaited your coming and dreaded it.
"-Dr. Zaius
The astronaut's plight takes a turn for the worse when they come about against Dr. Zaius , who makes a convincing case for their extinction. If only a compassionate Ape would help them.....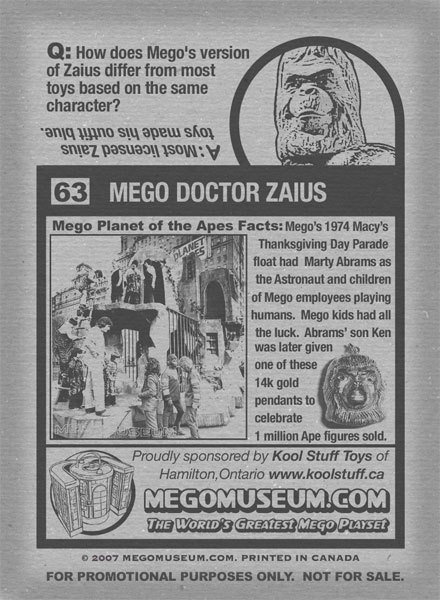 Zaius sponsored by koolstuff.ca , thanks Jeff!
Stay tuned to the Mego Forums for how to get your cards.