"All right, but you're so damned ugly.
"-Dr. Zira
Now in Ape City, Verdon and Burke must try and appeal to the good nature of "Woman scientist" (according to the old commercials) Dr. Zira , will they be successful? Scott's created the backgrounds here by hand.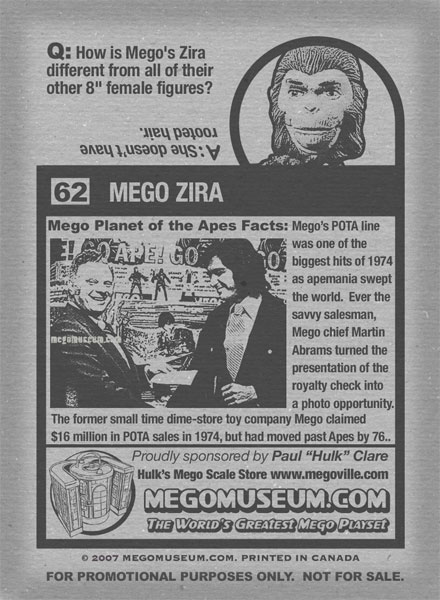 Zira sponsored by the The Megoville.com , thanks Paul!
Stay tuned to the Mego Forums for how to get your cards.